There is no more fashionable item that can complete your look instantly than a great pair of sunglasses for women. It right away adds a cool-girl feeling to your outfit that no other accessory can achieve. With some stylish protection for your eyes you can never really go wrong, whichever style you prefer to go with. In 2018, there are three must have styles that you'll see everywhere. And while we're advising you on the best trends to follow, we'll also add what face shapes fits best, so in that way you will certainly find a pair you love.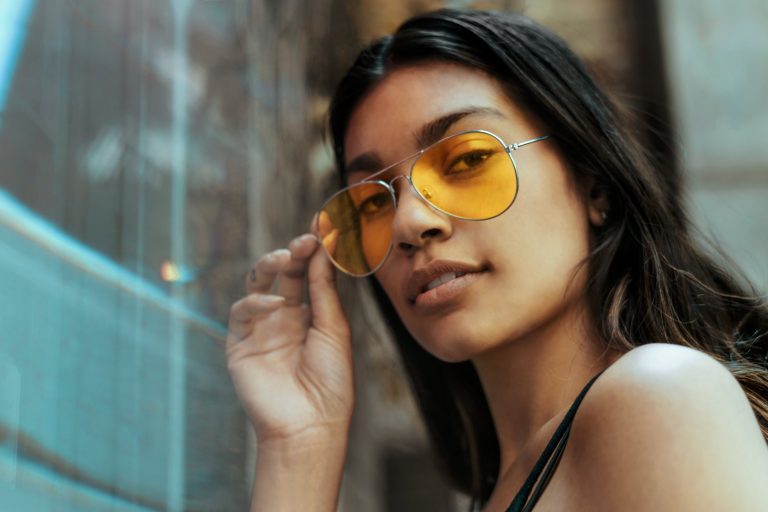 2018
sunglasses for women
favourites
We're going round and round in circles
This year, we're loving round sunglasses. Try them out in classic black or choose for 2018 color scheme: blue, yellow, red, green or pink! Wear them and add a cap, minimalist jewellery (a necklace and a bracelet will suffice) and a handbag and your accessories are on point.
> Face shape: go - everyone's. No go - round


Once a cat lover, always a cat lover
We're throwing it back to the '60s with some plain, good old cat eye sunglasses! Whether you decide on big and oversized or you go with futuristic small with pointy edges, we're sure you'll love this style of sunglasses for women. You can also try them in a more rectangular shape, for a more modern look. Add a summery hat, a shoulder bag and a pair of earrings and your look is complete.
> Face shape: go - round, square, heart, triangle shaped. No go - diamond


Big & oversized cat eye sunglasses
Futuristic small & pointy edged cat eye sunglasses
Modern & rectangular cat eye sunglasses
I can see you, you can't see me
Reflective sunglasses are here and we couldn't love them more. How fun is it looking at someone without them having any idea you're watching them? Luckily for us you can find reflective sunglasses in many different styles, including the aforementioned round sunglasses or cat eye sunglasses. Bring along a clutch or a tote, put a hair pin in your hair and a bandana around your neck and that's all you need.
> Face shape: depending on the style, everyone!


Round, reflective sunglasses
Cat eye, reflective sunglasses
Other reflective sunglasses
Have a look at the different styles of sunglasses for women 2018 trends and pick out the one you love most - but be aware it fits your face shape! Let us know in the comments which one you like best!
Love Gal