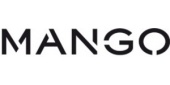 MANGO
Mango is a stylish, trends and affordable brand originally from Spain. The brand has made it across the globe, becoming a leading worldwide fashion retailer for men, women and children. Mango's clothing, footwear and accessories follow the latest trends and there is something to suit everyone!
Find 138 MANGO products from one shop on SALE at Fashiola.in.
Get up to 70% off on MANGO products!