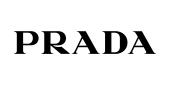 Prada
One of the world's most prestigious fashion brands, Prada is an Italian fashion house. The top quality clothing, accessories, footwear, and of course bags, has ensured Prada is an established leading fashion brand across the globe. Prada designs luxury items for women, men and children.
Find 825 Prada products from 7 shops on SALE at Fashiola.in.
Get up to 70% off on Prada products!