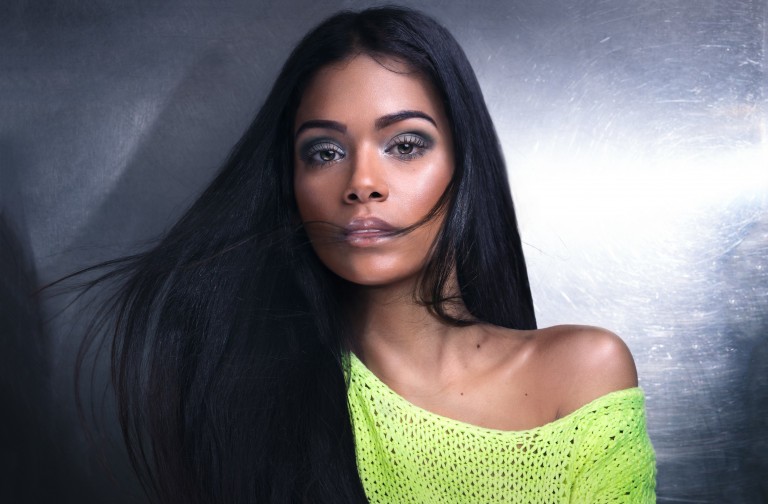 Looking for the best clothing colors for dark skin? Check out this list and for all the best colors that go with each other!
Finding the right color hues that work with your complexion can be a difficult task. There are so many color options with different levels of vibrancy and we all know that there are some colors that work better than others. Every skin tone is unique and they all have different color combinations that bring out the best in them!
The complexion is just like a haircut some styles work better with different face shapes and you have to see what works best for your situation. Today I want to give you the down-low on the best clothing colors for dark skin! 
If you are dark-skinned you already know you've lucked out in the genetics lottery as dark skin tones look great in almost every color. However, there are some colors that are better than others and color combinations you need to know about. 
Best Clothing Colors for Dark Skin
1. Lemon Yellow
People with a darker skin tone look great in light, pastel colors. One of the best pastel colors to wear for women of color is a light lemon yellow. This color really compliments darker skin and pops in a subtle yet classy way.
Colors that go with yellow clothes
Yellow clothing goes with more than you'd think! Yellow looks great with black to balance out the brightness. But it also goes well with grays and whites for a summery look. A super bright and trendy combination is a white top with a YOINS yellow skirt.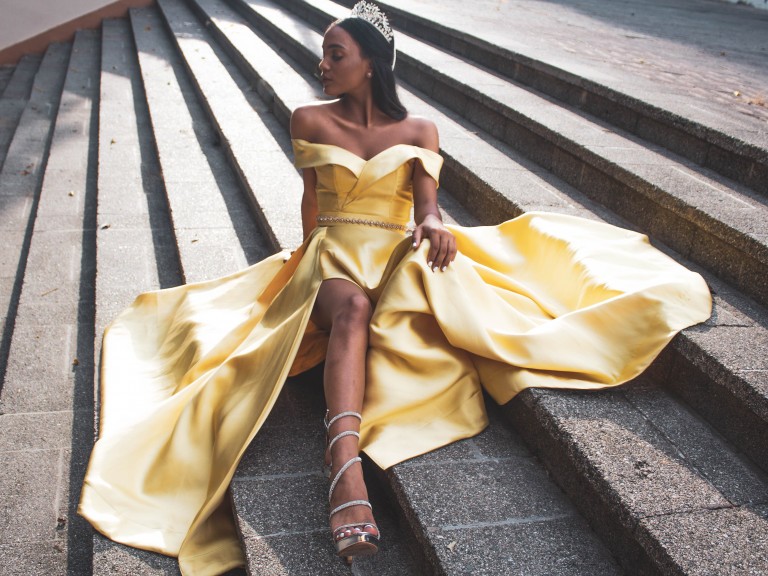 2. Navy Blue
Navy blue is the perfect subtle color that looks amazing on dark skin. Although pastels are the go-to for dark skin, this is one of those deeper colors that just work. If you are looking for a nice change from your classic black, navy blue is the perfect substitute. 
Colors that go with navy blue clothes
Navy goes with everything except black. Balck and navy clash when paired together and create a color combination that is hard on the eyes. The best colors that go with navy blue clothes and whites and other pastel colors! You can even pair navy blue jeans with a black t-shirt for a classy and casual look.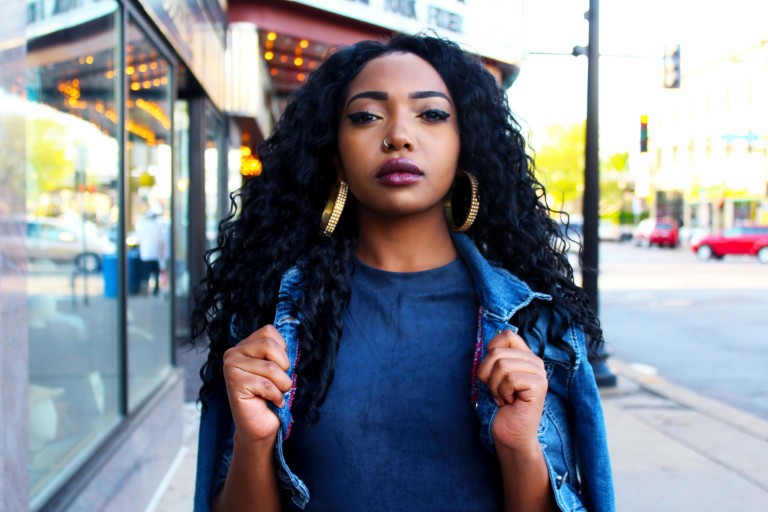 3. Vivid White
White is one of those amazing colors that look good on virtually anyone. This color on a darker skin tone really brings out a glow to the skin that we are in love with. White is the ideal summer color and looks good as an accent on a top or jacket or as the whole outfit. Just be careful around foods and drinks so you don't spill. 
Colors that go with White Clothing
White goes with absolutely everything! This makes it a great color to stock up on because it can be worn with everything else in your wardrobe.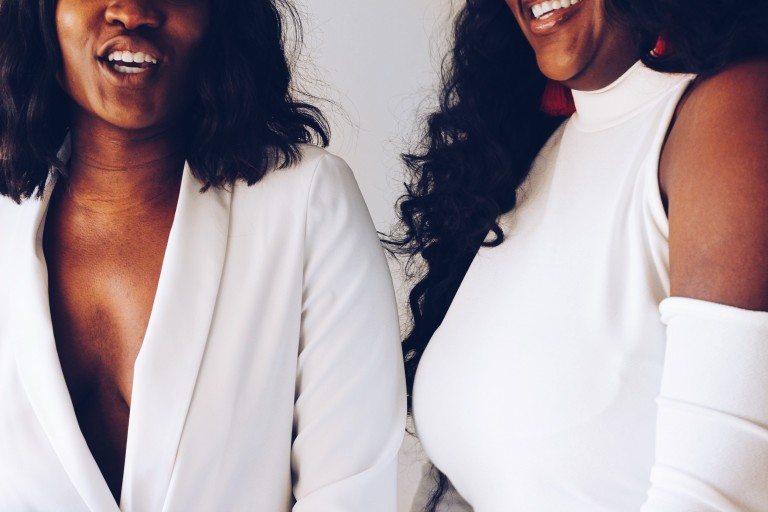 4. Sky Blue
Sky blue is one of those ethereal, fairytale colors that makes the person wearing it look so delicate and posied. This pastel color doesn't wash your skin out like it would on paler skin tones and actually makes your skin tone look more vibrant and lively. 
Colors that go with blue clothes
Sky blue, much like white, goes with virtually everything. If you are looking for something that will make you stand out from the crowd and look like a modern-day Disney princess go for a flowy blue dress. This is one of those outfit pieces that everyone can get behind.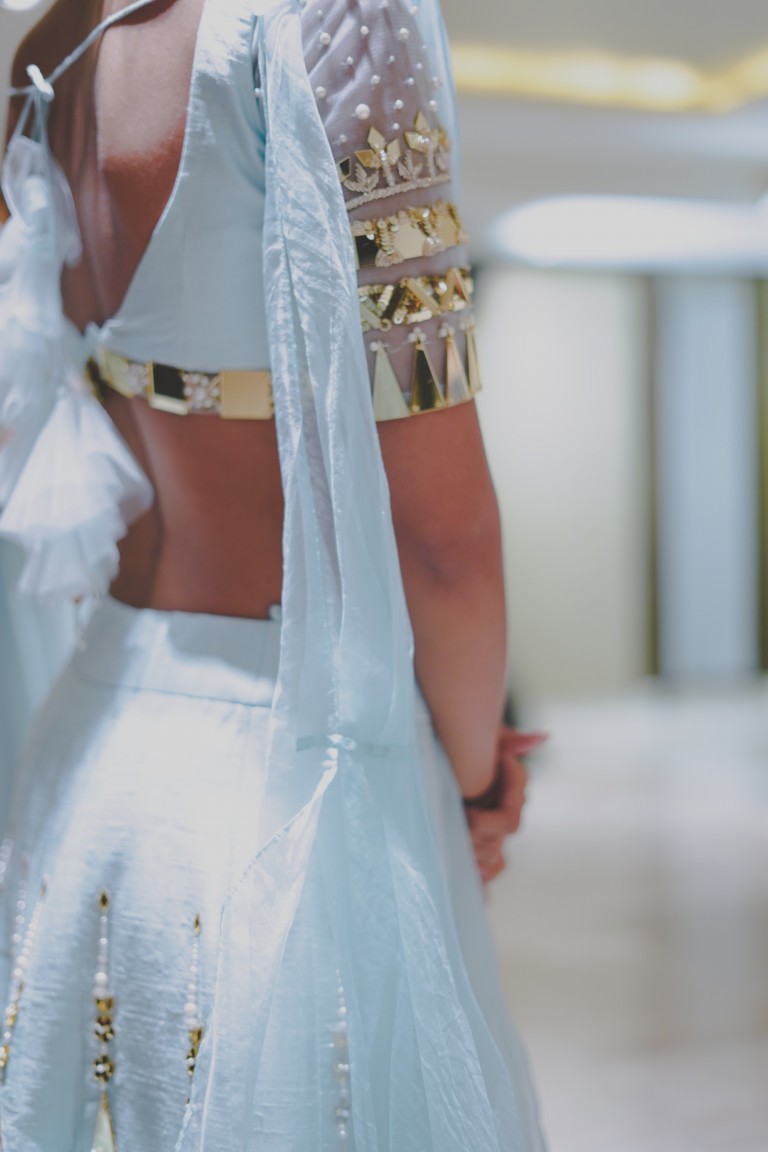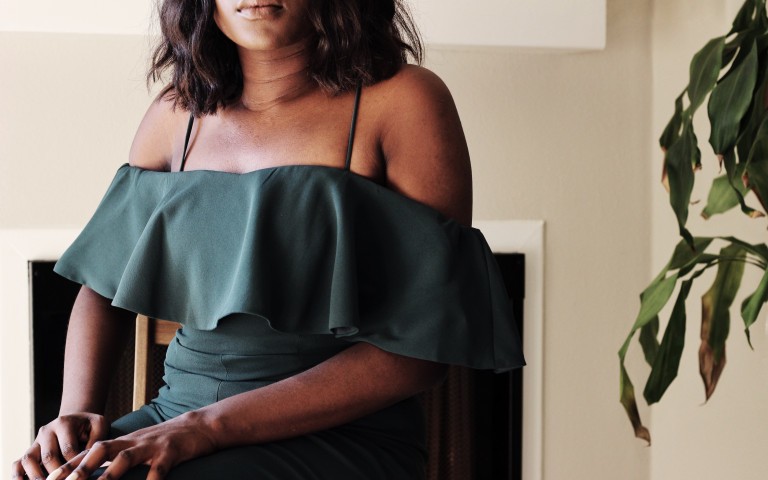 5. Jade Green
Many people of color gravitate towards pastels, however, sometimes it is nice to wear more muted and deep colors. This is where the jade green color comes in. Jade green is the perfect subtle dark hue that can be worn as an accent or as a full look. This color is more muted and won't be as bright as the other vibrant colors, which is perfect if you are trying to blend in.
Colors that go with green clothing 
Green is a color that can complement almost anything. It is a great accent color and looks amazing on trousers and jackets. If you have a formal event and want to skip the classic black dress, go for a jade green dress as a similar yet unique substitute.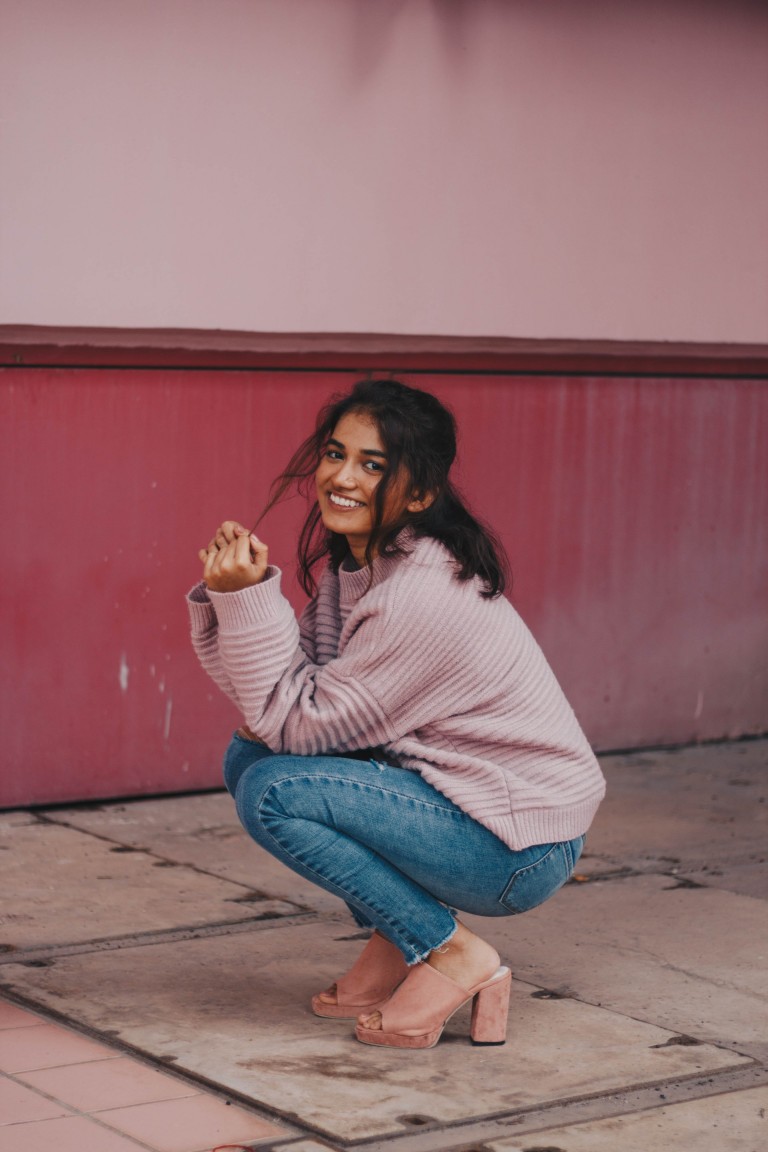 6. Dusty Pink
Pink is a hard color to pull off but with a darker skin tone, it becomes a lot easier. A dusty muted pink is a color that is very complimentary to darker skin tones and a great accent color. If you are looking for a new spring jacket or a maxi skirt in a bright-hued color that is not super flashy, dusty pink is best for you. 
Colors that go with pinks clothing 
Blacks, whites, and blues look nice with pink clothing. It is best to style a dusty pink clothing item with something a bit more muted. However, jeans are a good option for styling a pink sweater and boyfriend jeans for a totally adorable look. 
As you can see there is a wide range of colors that look great on darker skin tones and there are even more than what made this list. However, to make it easier for you narrowing it down to the best clothing colors for dark skin had to be done, and a top 6 was determined.
Love Laura